See kuttanad boat cruise in Alappuzha the venice of the east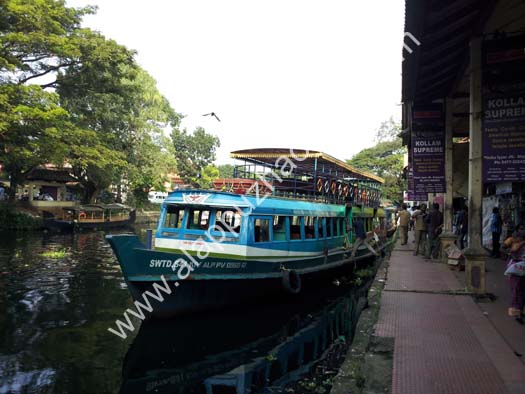 See Kuttanad Boat cruise
This boat cruise is organised by the Kerala State Water Transport Department a department under the state government of Kerala. This is the most economical cruise to see the important places in kuttanad , vembanad lake and the backwaters of alappuzha..
Starting from the bus-stand jetty, the boat will touch Soman Jetty, Arjunan Jetty, Kavunkal, Kuppapuram, Puthenkayal, Pandissery, LC Jetty, pass via School Jetty and end at the Kainakary Roadmukku Jetty... .
See Kuttanad Boat cruise
Return trip: Goventha, Muttel, Kolathu, EMS, Kannitta, Punchiri and Vilakumaram and reach Alappuzha via the Nehru Trophy region. Daily 13 trips : First one starting at 10.45 a.m., and the last one, at 8.45 p.m.
charges: 40 rupees for top deck one way
for latest timing contact phone: 94000 50324 ( alappuzha station master office). . .
See Kuttanad boat trip
One trip almost every hour .... .
see kuttand boat trip

boat trips
..
See kuttanad boat trips
Boats in alappuzha .. .