Nehru Trophy snake boat race alappuzha kerala india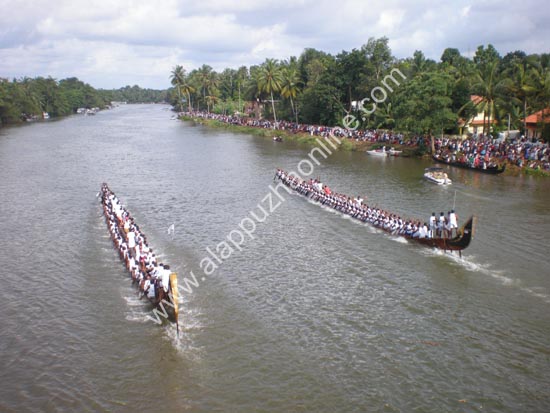 History
In 1952 the then prime minister of India Shri Jawaharlal Nehru on his visit to kerala took the water route from Kottayam to Alappuzha. A race was organised in his honour. The victor of the race was Nadumbaghom chundan. Nehru was so excited seeing the race that he leapt on to the boat and congratulated the winners. . .
Later that year he send a token of his appreciation - a miniature silver chundan
mounted on a ebony case. The plaque on the trophy bears the following inscription above his
signature " To the winners of the boat race which is a unique feature of community life in
Travancore - Cochin
There after the event became an annual feature named prime minister's trophy boat race and is
held on the second saturday of August every year. After nehru's death it was renamed as Nehru Trophy. .... .
categories
The race is held in four main categories Chundan : Is the lord of the race. It can accomodate about 100 oarsmen who can produce 90 to 120strokes per minute, the 100 foot chundan can cover a distance of 1.4 kms in about 5 minutes. The first design of a chundan was submitted by Kodupunna Venkitanarayanan Asari . Because of the eel like structure these boats are called snake boats by foreigners Churulan Iruttukuthi Veppu. .
Nehry trophy boat race ticket booking number
for nehru trophy ticket booking contact mobile 99471 10905, 98464 75874 .

...